Oh, my dear Reader, guess what?
I preached for the very first time this past Sunday.
It's still unutterably bizarre to say that simply because those who preach are other people.  I don't preach.  I am not a preacher.  I felt this way when I was not a teacher but I taught, when I was not a writer but I was published, when I was not a runner but I completed a 5k, when I was not a soloist but I sang by myself in front of an audience.  It's not so much that I don't believe I'm capable of any of these things as I simply don't see myself in those roles—don't people realize I'm still an unreliable 15-year-old?  Surely I can't be doing accomplished things; other people do accomplished things, people who have their shit together.
Except that's not true at all; anyone who tells you they have their shit together only has their ability to lie together.  We are all of us tripping over our own sets of mismatched baggage, hoping no one else notices the duct tape on that corner where the zipper always slides open just a little bit.  So for me to say that of course I don't preach when, in fact, I have, is kind of silly.
And Reader, you know what?  ….it was pretty awesome.
I don't say that to ignore all the parts that weren't awesome.  I preached three different services on Sunday and shook like a leaf through every one.  I woke up at 2:15 in the morning (the first service starts at 8) because I was wound so tightly that I simply could not continue sleeping.  My anxiety was through the roof as I imagined all the ways I would screw something up, let someone down, or—absolute worst of all—simply not say what God needed me to say and substitute my own words instead.
For certain I have much yet to learn, but I'm willing to spend a lifetime learning it because at the end of the day I was flat exhausted but content, happy to have been doing something that fit like a glove you know you'll grow into.  And part of that was, as I said in the sermon itself, that I got to tell stories.
You may have noticed, Reader, that I love telling stories.  I've been telling stories since I knew how to string events together.  It's my favorite thing, really—that and listening to stories.  I love hearing the stories that others tell of their first date, their favorite dog, the character they made up in the 6th grade, the dream they had when they were 25, the moment they found the right job, the reason they're people of faith.  Some people are born storytellers, knowing every place to pause and all the right gestures to create a scene somehow everyone can see.  Other people grow into it, feeling out their own understandings of themselves and their narrative pace.  Still others never find their groove at all, getting lost in rabbit holes and tangents and never able to finish their tales.  That doesn't mean they don't have stories, though; just takes a different kind of listening.
The thing about preaching is that a huge portion of it is learning to tell stories.  It doesn't matter if you've been telling them for twenty years; preaching is telling stories for a new purpose to a new audience and also a fair amount of getting out of the way of the God Who has a much grander story to tell.  One of the hardest things I found when writing my sermon was letting go of the things I wanted to say.  I had all these stories I wanted to tell—but they didn't fit, and I knew they didn't fit, even if I couldn't have told you what I was trying to make them fit into.  In preaching, I have to learn to craft God's stories rather than rehearsing mine.
The constricted freedom of this blog is definitely part of learning that, Reader, and I thank you for coming along with me and for helping shape how I understand this kind of communication.  This weekly challenge to pay attention to the God-moments of my life is fabulous practice for listening, and your comments on how you connected (or didn't) with my stories help me understand that I can't talk just to hear myself speak.  I have to keep learning how to pull apart the extraneous bits to get at what needs to be said.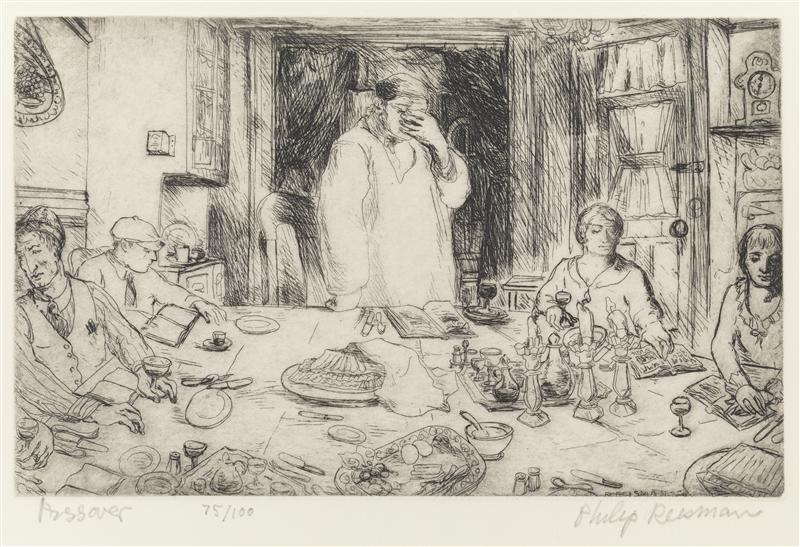 Today in the Jewish calendar is Passover, the remembrance of the exodus from Egypt when the Hebrew people were "passed over" by God's Plague of Such Desperate Measures that Children Died from It.  It is an annual holiday of Jewish people remembering who they are and challenging themselves to be something different—seder ends with "next year in Jerusalem," that next year the Jewish nation will be together again in the land God promised them.  I get to go to a seder tonight at a local temple (srsly, I'm super excited) and listen to their stories, to the way they tell it for the first time and the fiftieth.  And that will likely make it into a sermon some day, because their storytelling will teach me how to tell stories, making me better at that craft.
Even though I was totally born with it.
And He told them a parable… (Luke 21:29a, AMP)